Implementation and Budget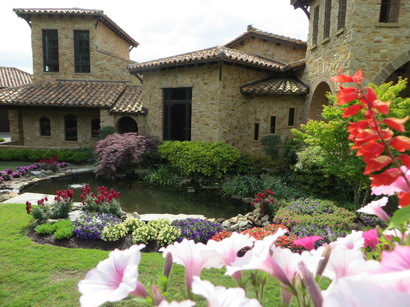 This is the most fun part of all! Here is where our quality of construction and service will be very noticeable to you. Our goal during the build is to give you an enjoyable, hassle-free experience while building the highest possible quality landscape, hardscape, irrigation, and/or drainage system. Material staging is chosen to minimize disruption, and we'll attempt to keep heavy equipment use as minimal as possible. We try to do most of the work we can by hand to avoid tearing up your yard. Always rest assured that any damage done by us will be repaired before we complete the job. We take the time and use our experience to insure that your project is built to last.

On time, on budget, guaranteed, and hopefully exceeding your expectations! Let Reed Landscape help you Discover Outdoor Living. Professional landscape design and excellence in landscape construction.
---
---
"Everyone has a budget so it's important to figure out what is important. Focus on the functions or areas you're going to use the most or which are driving you crazy and need to fix immediately."
- Risa Edelstein, president of the Ecological Landscaping Association

---